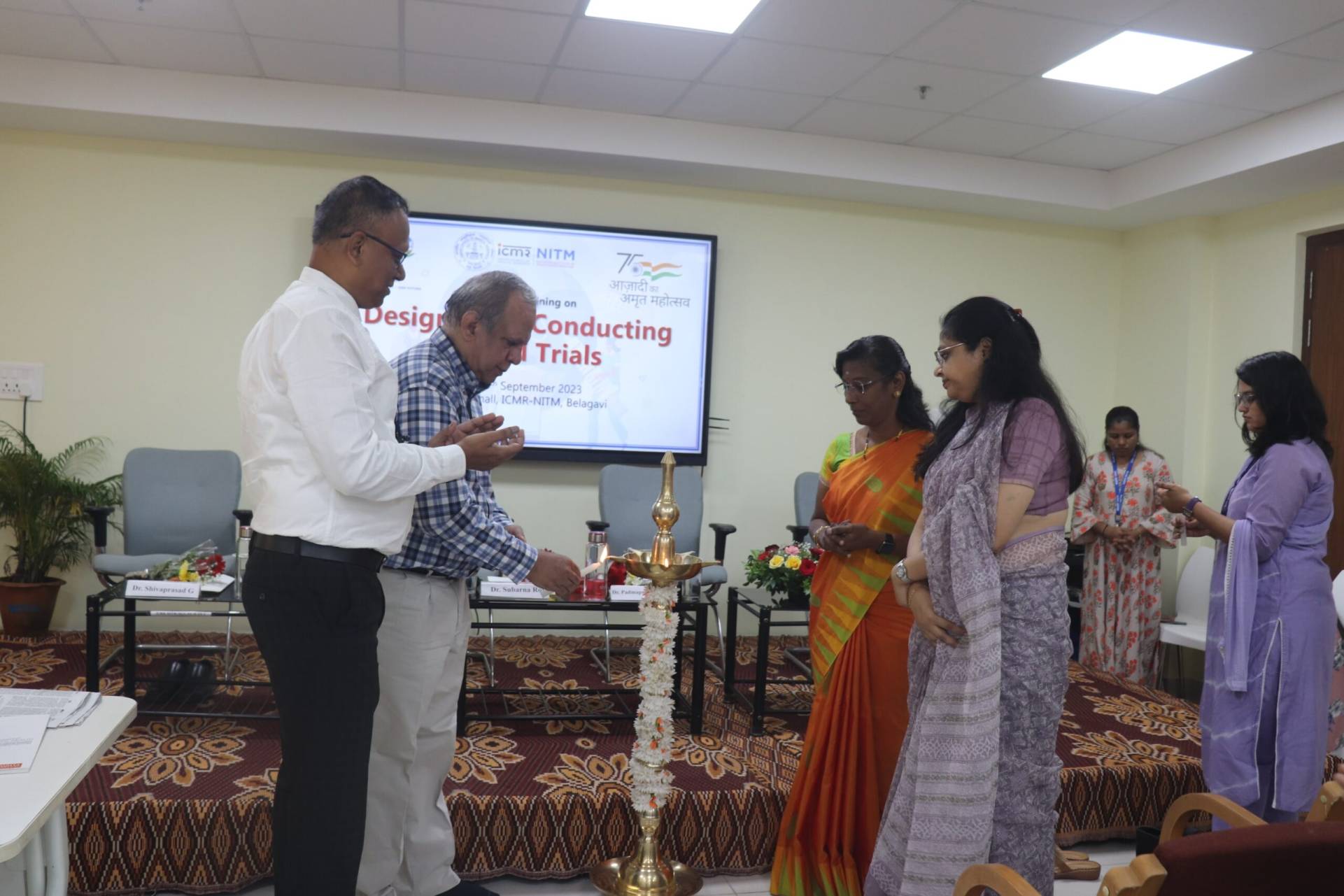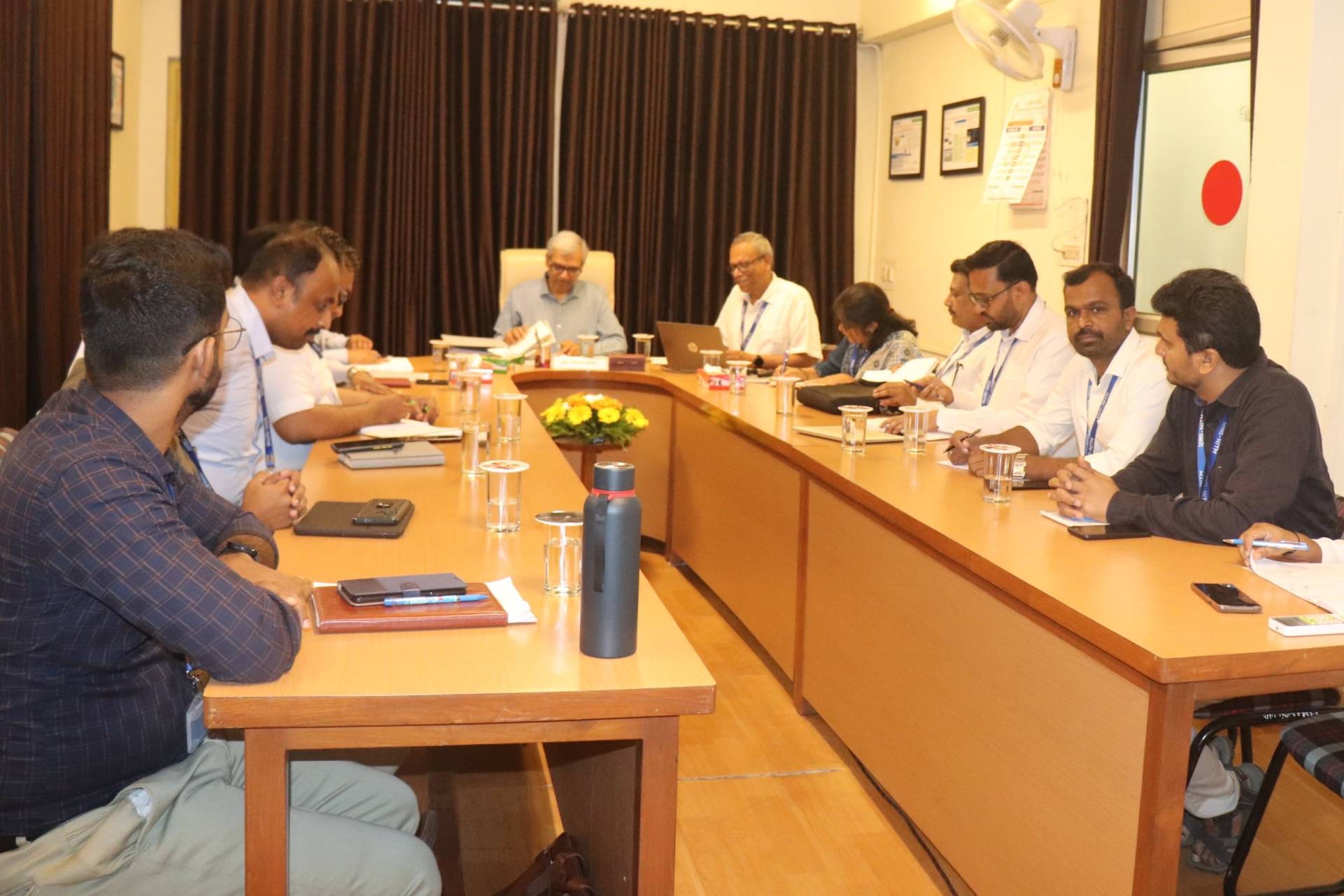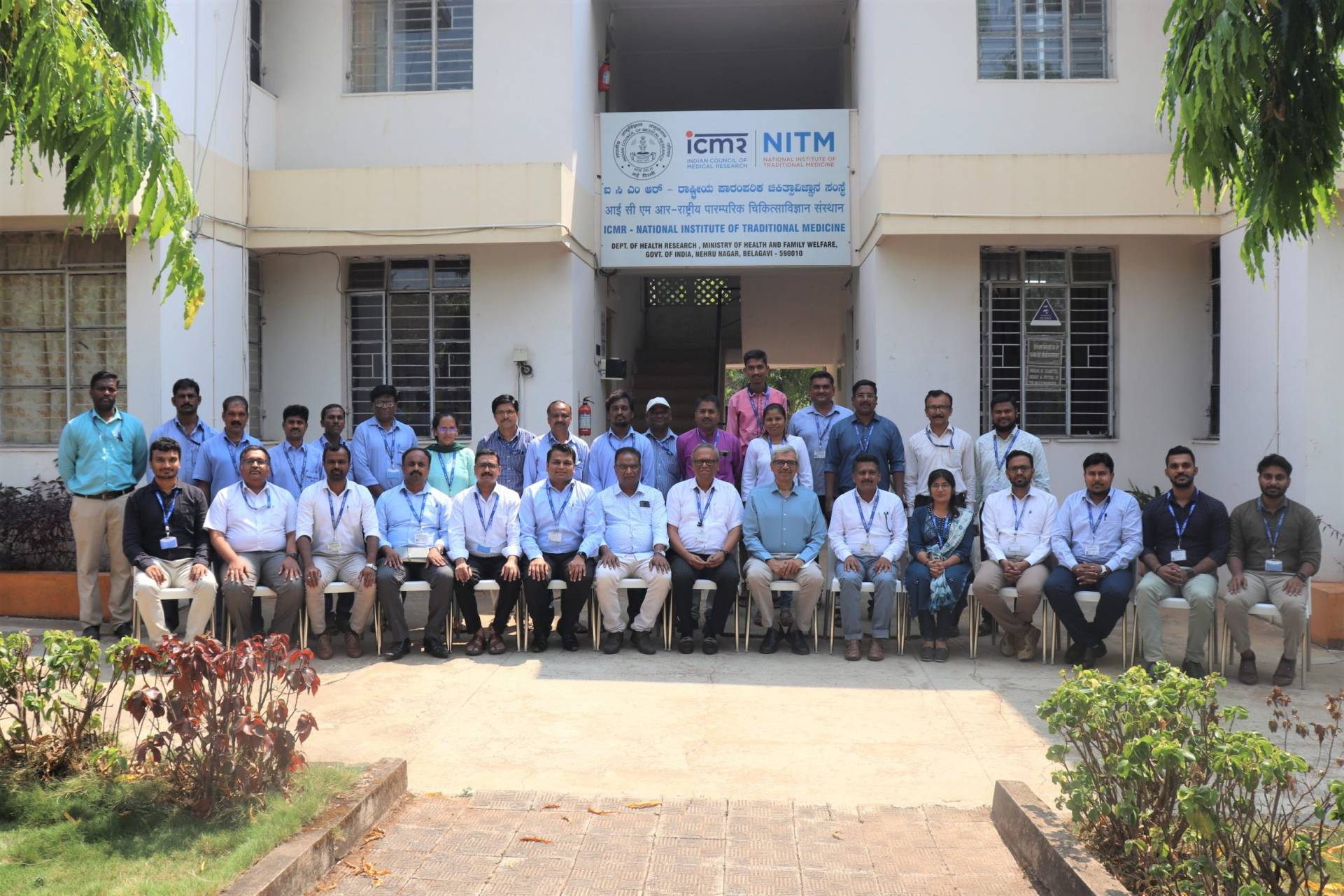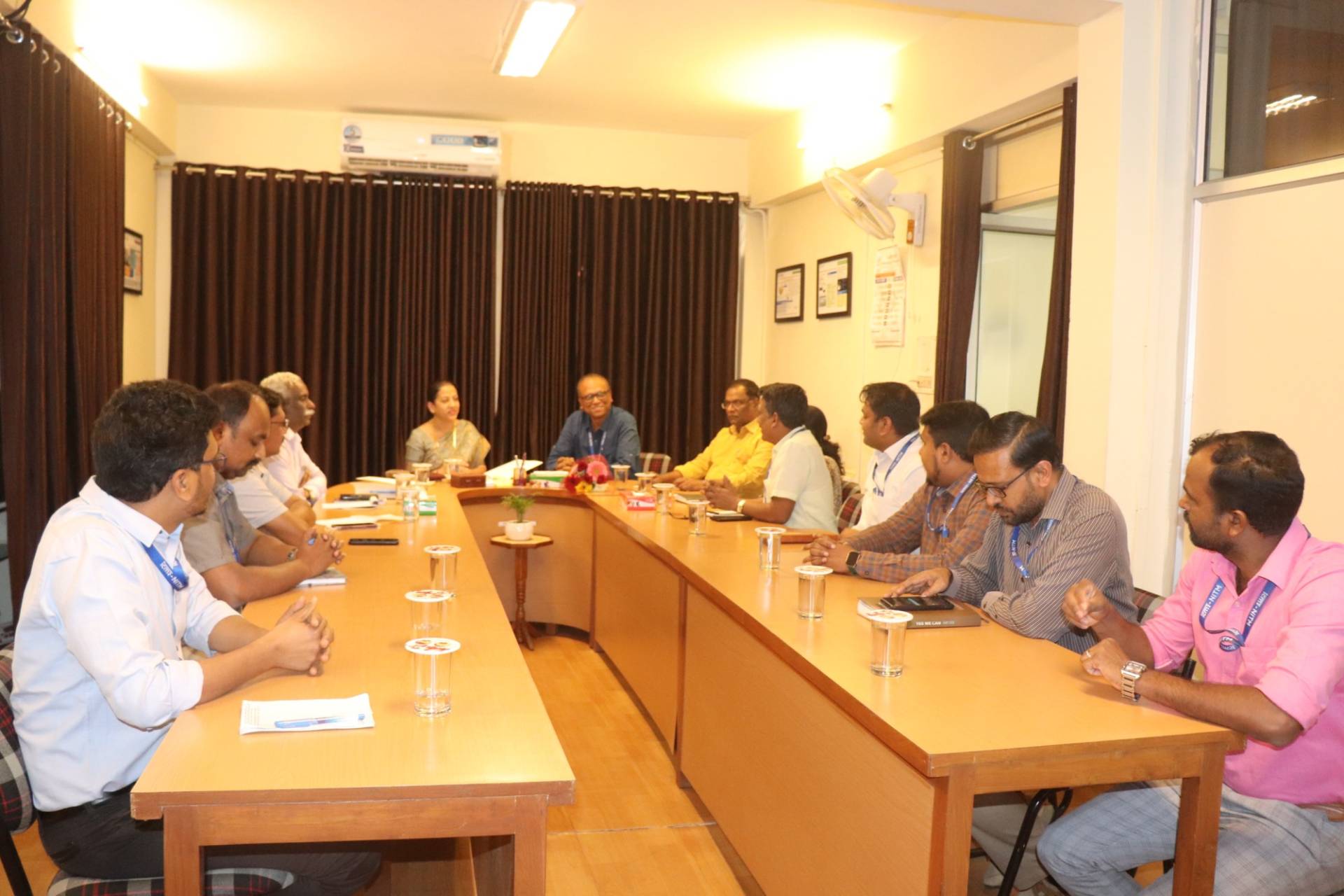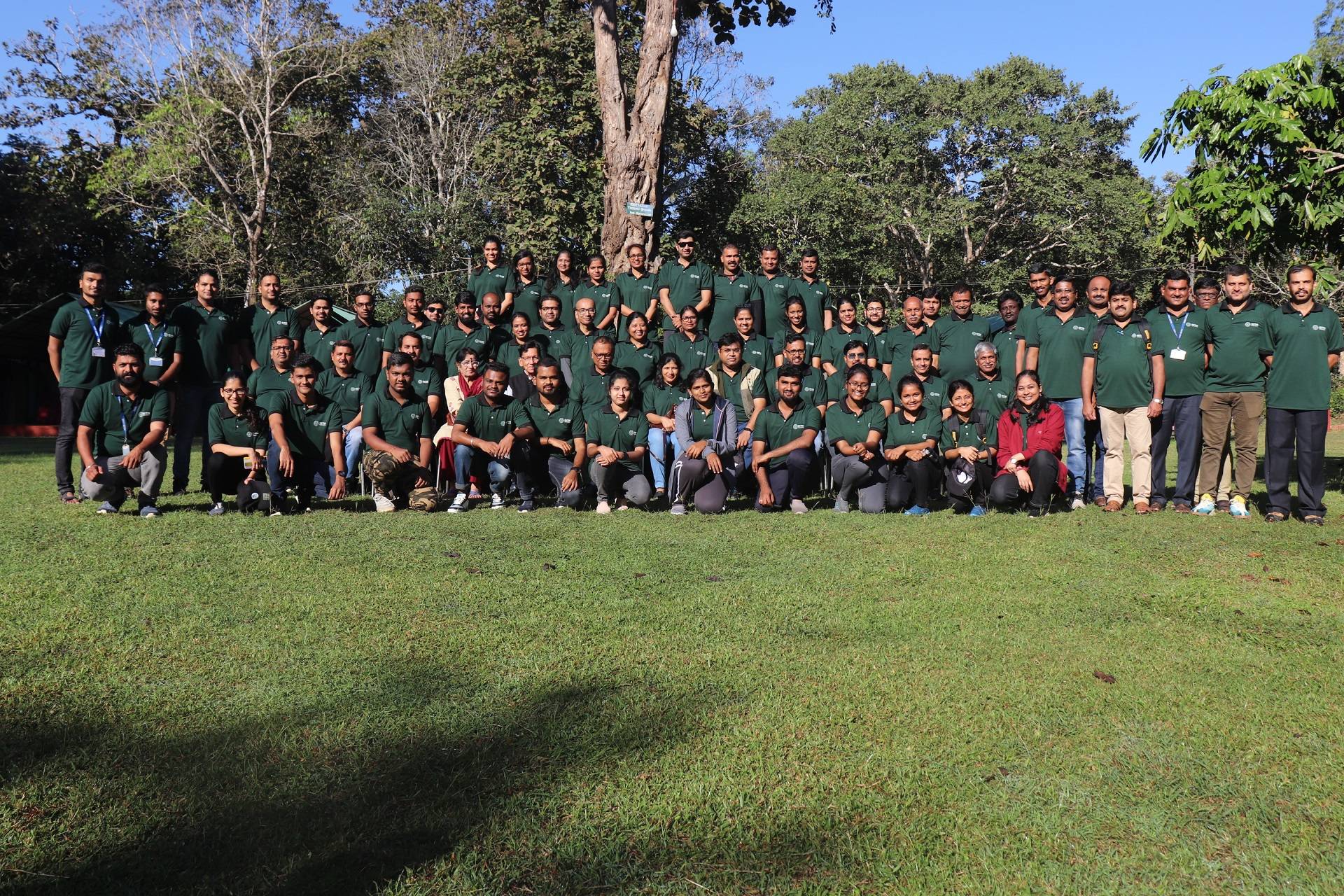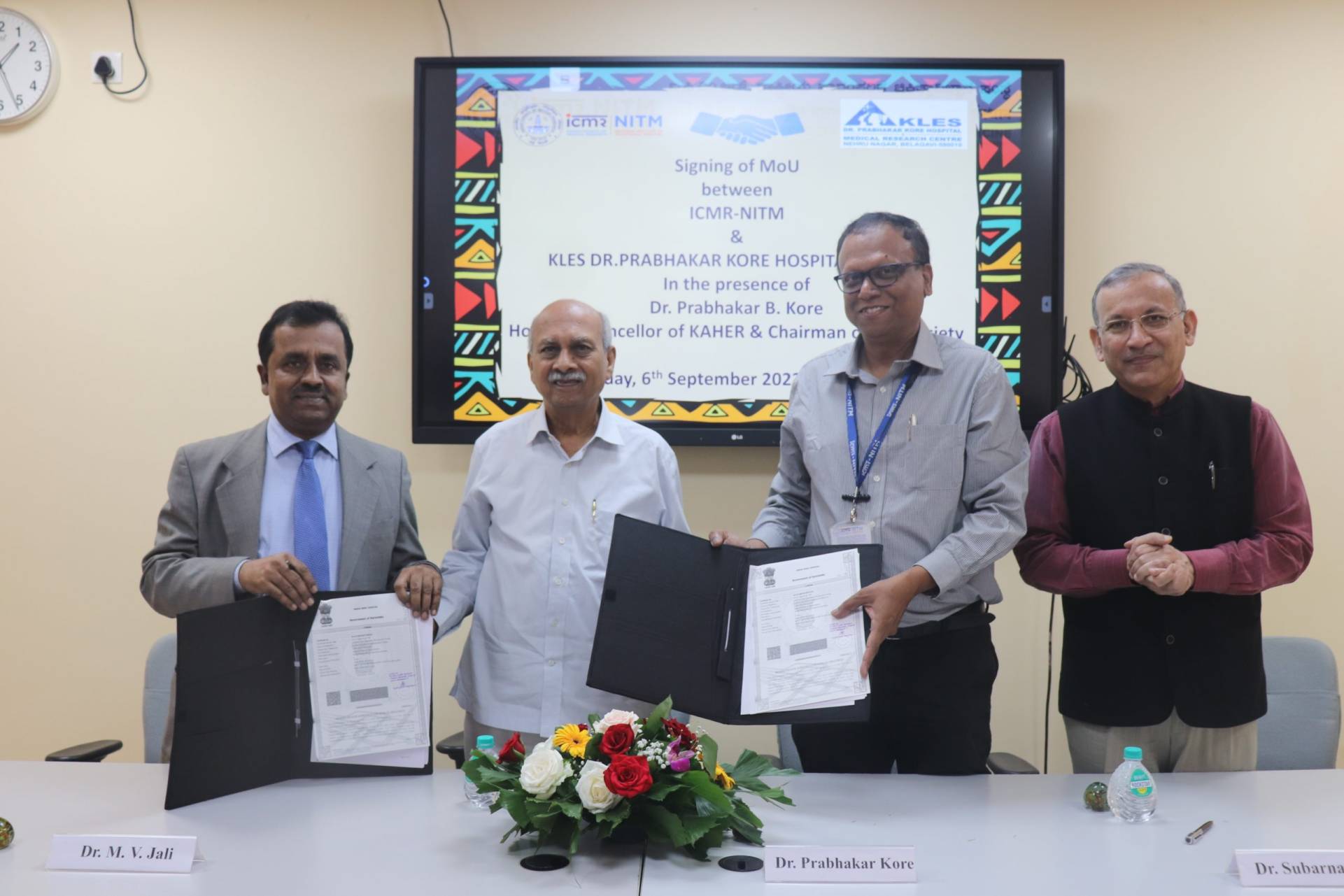 IMG_3519-min
Swachhata Hi Seva Organized in ICMR-NITM on 1st Oct 2023
IMG_2301-min
Inauguration of Two-Day training on Designing and conducting Clinical Trials, Organized by ICMR-NITM on 14th September 2023.
IMG_8893
Visit of Hon. Member of Parliament (Lok Sabha) Smt. Mangal Suresh Angadi Ji to ICMR-NITM, Belagavi on 14/02/2023
20221216090215_IMG_7711
7th National Level Field Workshop
Medicinal Plants of Western Ghats (15-18 Dec 2022)
Fb-IDfEacAAsqCG
Signing of MoA between ICMR-NITM & Dr. P B Kore Hospital & MRC for Health Care Services to ICMR-NITM Staff solemnized in presence of Dr.Prabhakar Kore & Dr. Vivek Saoji


Dr. Subarna Roy
Director & Scientist G, ICMR-NITM, Belagavi
The ICMR-National Institute of Traditional Medicine (ICMR-NITM) is an institute of the Indian Council of Medical Research (ICMR) and the only institute in the ICMR family dedicated to harnessing knowledge on Traditional Medicines. Established on 20th May 2006 as Regional Medical Research Centre (RMRC), it started research on regionally relevant diseases as well as documentation and validation of various traditional medicinal remedies practiced in the region. RMRC Belagavi was upgraded to the stature of a National Institute and was renamed as ICMR-National Institute of Traditional Medicine on 20th June 2017. Its mandate was expanded to influence public health outcomes by facilitating the integration of traditional medicinal practices with modern health system through research, human resource development, and outreach activities. Thus, NITM researches both traditional as well as modern medicine and works on aspects of traditional medicine that can be integrated into the modern health system.
Research on Traditional Medicines:
 The focus of research on Traditional Medicine includes lifestyle and metabolic diseases, geriatric and mental disorders, viral infections, difficult to treat illnesses, and some forms of cancers. NITM works at the interfaces of Traditional Medicine [Codified (AYUSH) and Non-Codified (Folklore/Ethnomedicine)] and Modern Medicine, Community/Hospital and Laboratory, Research and Practice at the Health Systems level. The domain of activities in Traditional Medicine includes documentation of practices, pharmacoepidemiology, pharmacovigilance, laboratory validation of apparently safe/ useful practices (in silico, in vitro), pre-clinical studies (on toxicity/safety as well as efficacy), and clinical evaluation. Ethnomedicine, Natural Product Chemistry, Pharmacology, Microbiology, Molecular Biology, and Bioinformatics are the laboratory Departments at NITM. The Health Systems Department carries out studies in community and hospitals in Operational /Implementation Research mode on Pharmacology, Pharmacovigilance, and Social Sciences.
Research on Non-Traditional Medicine areas:
Research on the non-traditional medicine side encompasses diseases of National and regional importance, outbreak investigations, disease surveys, surveillance, etc. NITM established a Model Rural Health Research Unit (MRHRU) at Sirwar in Raichur District of Karnataka in 2014. It works on rural health, particularly on identifying health and wellness issues in villages of North Karnataka, designing and testing interventions, and assessing them for the benefit of rural communities. It serves as an enabler for delivery of technologies and research benefits to the underserved and marginalized people. NITM has been carrying out several research and outreach activities in association /collaboration with several Govt Medical Colleges, State Health Services, Research and Academic Institutions, and Universities in the region.
Infrastructure:
ICMR-NITM has a 25-acre campus with a Herbal Garden and a Museum of Ethnomedicinal Plants of the Western Ghats with a description of the plants available through QR-coded digitized display boards and online through an in-house developed Database® available as a Citizen Charter. NITM houses laboratories catering to Ethnomedicine, Natural Product Chemistry, Plant Biotechnology, Experimental Pharmacology with Animal House, Microbiology (including the COVID-19 testing facility), Molecular Biology, Cell Culture, Bioinformatics inside its campus and will shortly shift to 100,000 sqft new research building soon. NITM shares its laboratory and other research infrastructure, its scientists' and staff's experience and expertise, and the knowledge it generates with various stakeholders.
Human Resource Development:
The Institute has a robust Human Resource Development programme, with Post-Doctoral and Doctoral Programmes being the most popular. Most of NITM's scientists are recognized as PhD guides and involved in Doctoral programmes in affiliation with various Universities and Research Institutions across the country. NITM provides training and internship to deserving students and conducts workshops on various health and research issues from time to time.